Life can be hectic. Between work and family, it can be difficult to find time to do much of anything else. After a busy day, the last thing most people want to do is wash and fold laundry. With Clean Away Maids, you don't have to! We offer laundry service to Raleigh and surrounding areas. 
In today's blog, we will take a look at our laundry service. First, we will explain exactly what laundry service is, and then we'll list three times where laundry service can come to the rescue. When you're ready to save some time, Clean Away Maids is here to provide the professional laundry service you deserve!
What Is Laundry Service?
Laundry service makes doing laundry as easy and convenient as possible. First off, you won't have to do your laundry on your own. We do it for you. Secondly, you won't have to take your laundry to a laundromat. Some laundromats offer laundry service, but that still requires you to travel to the laundromat and often pay exorbitant fees. Not with Clean Away Maids.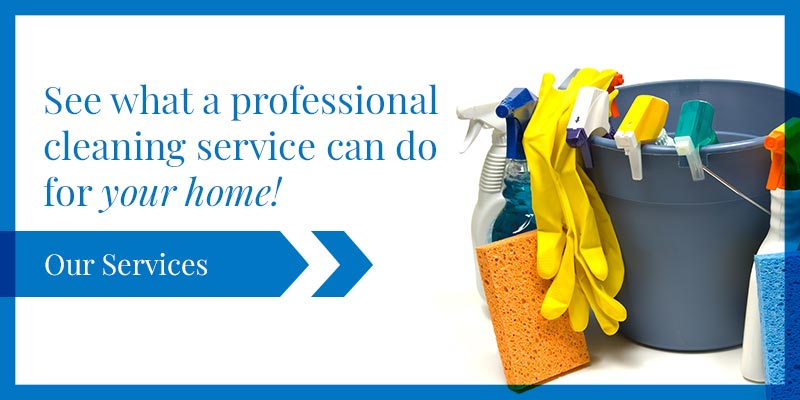 Our laundry service allows you to get the best of both worlds. Not only will the burden of your laundry be lifted, but you won't even have to leave your house to drop off your clothes and linens. Our Wash n' Fold laundry service simply involves us taking your laundry and having it returned — washed and folded — within 48 hours. It's as easy as that! Now, let's take a look at three times when our laundry service can come to the rescue. 
1. Having Houseguests
Our laundry service is ideal if you're having houseguests. Our residential house cleaning services are perfect for getting your house in great shape before your guests arrive. Of course, you can add our laundry service on at this point (it'll certainly make things easier!). But our laundry service is a great option while your guests are staying with you. If you have guests who are staying for an extended period of time, then they'll definitely need to do some laundry. While they're busy seeing the sights, we'll be busy taking care of their clothes. Besides, with guests you'll be doubling or tripling the amount of laundry that needs to be done. That's a lot of work! 
2. Returning From Vacation
Vacations can be a whirlwind. When you finally return from your adventure, it's common to have accrued a great deal of dirty laundry. But the end of a vacation also signals another thing: the start of the work week! Don't deal with the stress of having to get everything cleaned and ready for the week. After getting back to Raleigh, contact Clean Away Maids and let us help!
3. Stressful Life Events
Life has a way of happening. It doesn't slow down for anybody. And that means we're all eventually confronted with difficult and stressful life events. From injuries to deaths in the family, these life events can make all the little stressors seem anything but little. Clean Away Maids can help alleviate the burden just a bit. We can help keep things cleaned and organized even when life's at its messiest. 
Laundry Service In Raleigh
Our laundry service is great at any time, especially in our busy world. Whatever the case may be, Clean Away Maids will provide the professional laundry service you deserve. We'll make things easier and take great care of your clothes! Contact us today for a free estimate!